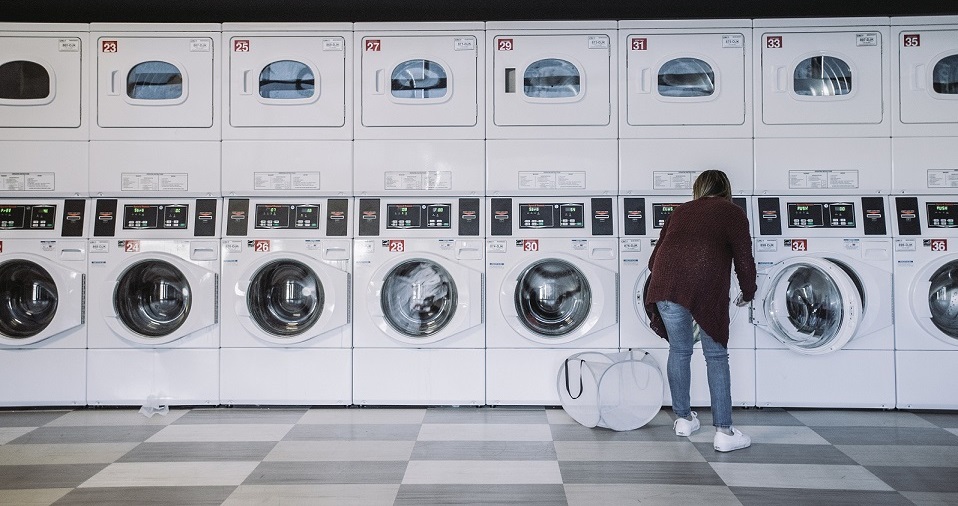 As a resident at UCCS, you have access to all kinds of resources that will help you succeed. You are part of an on-campus community that lives, studies, works, and plays together. UCCS helps enhance these areas of your active lifestyle by offering on-campus amenities, services, and support. Check out all you can access by just slipping on your shoes and walking around the Villages.
Be sure take advantage of the various services and discounts businesses in the Colorado Springs community offer to village residents. These include discounts on dining out, banking options, and even computer and software purchases. Show your UCCS I.D. to start saving!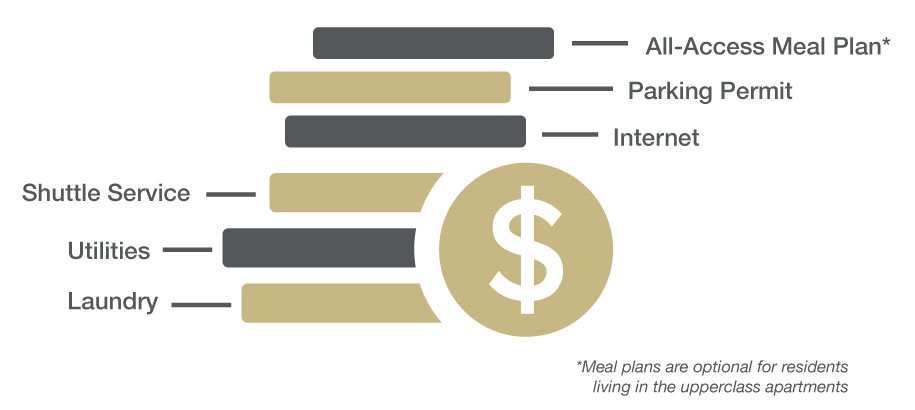 Areas in Summit Village, The Village at Alpine Valley and Alpine Apartments have the following public/common areas for resident use:
Laundry room: Found on the first floors of Keystone House, La Plata House, and Crestone House; are open 24 hours/day.   Use of laundry machines is free, but residents need to provide their own detergent.
Vending machines:  located in both housing facilities; available 24 hours/day.
Floor lounges:  are located in some of the residence halls in both villages.  Each lounge is equipped with chairs and couches (not to be removed at any time) for resident use; are open 24 hours/day; residents are expected to observe the guest policy and quiet hours when enjoying the floor lounges.
Other Amenities: 
Condom Dispenser (Located in Copper House, Keystone Laundry, La Plata Laundry and Crestone Laundry)
Academic Commons: Dedicated study space located in Copper and La Plata House. 
Campus Services
UCCS ONECARD
The University Center Information Desk is your one-stop shop for all your ID card needs
Academic Advising
Orientation, academic advising, and career development
Athletics
Support your teams, Go Mountain Lions!
Banking
Ent Credit Union offers on-campus banking and Lion One Card support
Bookstore
Textbooks, Mountain Lion apparel, room accessories, and more
Campus Police
Provide 24-hour security and campus escort service
Campus Shuttle
In a hurry? Get anywhere on campus with the shuttle!
Computer Support
Wireless information and IT troubleshooting
Dining Services
First-year residents receive an all-access meal plan with campus housing
Laundry Services
You can monitor the status of your laundry from your room
MOSAIC Office
Promotes cultural awareness, exchange, programming and support
Parking
Your Housing Parking Permit is included in the price of Housing
Recreation and Wellness Center
One stop shop for all recreation interests, as well as student health, counseling, and wellness
University Center
Home to the Bookstore, Cafe '65, Sanatorium Grounds Coffee, Mountain Lion Athletics and Student Clubs