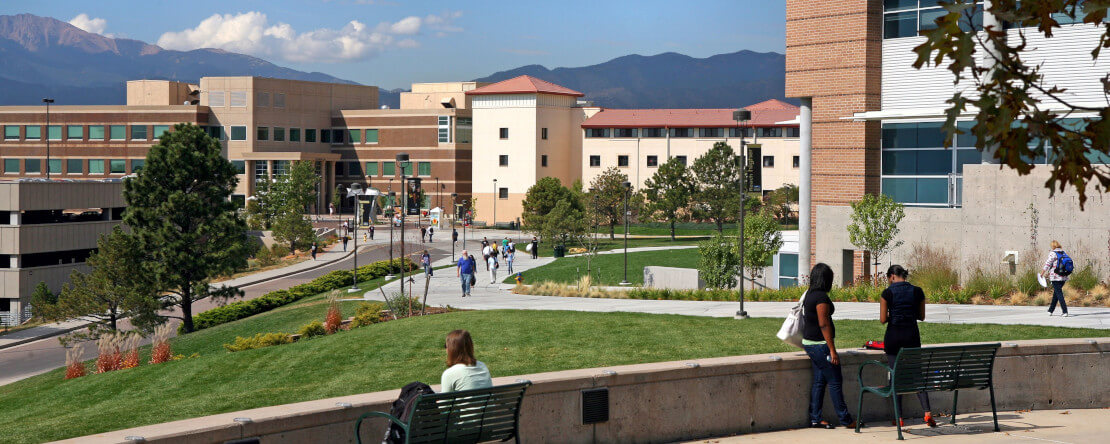 Don't miss out on the convenience, connections, and camaraderie of on-campus living.
The housing application opens every December 1st for the following academic year (fall move-in). The annual priority application deadline is March 15th. 
Be sure to take a look at our Village Information before starting the application, this will help you decide what options are best for you! If you are a first-year or an upper-class student who wants the traditional residential experience, look at the Summit Village Residence Halls or the Village at Alpine Valley Residence Halls. If you are over 21, an international student, or are transferring in with 30 or more credits, check out the Alpine Village Apartments.
The application includes a required deposit fee. Please make checks out to UCCS.
Cash/check payments for the Application Fee/Deposit/Housing Pre-payment can be mailed to:
Office of Residence Life and Housing
University of Colorado Colorado Springs
4645 Stanton Rd.
Colorado Springs, CO 80918
If you have any needs or considerations that you would like us to know about, please contact Ralph Giese, Director, 4645 Stanton Rd., Colorado Springs, CO 80918, phone 719-255-4327, or email rgiese@uccs.edu.
Move-In Day Fall 2020: August 16th - August 19th
First-Year Living Requirement
UCCS has an on-campus residency requirement for first-year students admitted for fall and spring academic terms (excluding summer terms).  First-year students who are under the age of 20 and have less than 30 hours completed college course work will be required to live in UCCS Residence Life and Housing's residence halls, unless they meet one of the exemption guidelines.  Colorado Residents of El Paso county may request to exempt from this residency requirement only if living with a parent/guardian; however, it is highly encouraged that all freshmen explore living on the UCCS campus for positive college transition and more successful academic social experience. 
For additional information on the residency requirement, as well as to access the Exemption form, CLICK HERE.
Housing Application Information
Application FAQs
Find helpful info about the application HERE.
Housing Contract
Early Arrival & Summer Housing
Cancellations