Residence Life and Housing
Fall 2021 Housing Move-In Dates Confirmed. Please watch for more information in July!
First Year Housing:  
Sunday, August 15th, 11-5
Monday, August 16th, 9-4
Tuesday, August 17th, 9-4
Wednesday, August 18th, 9-12
Upper Class Housing:
Friday, Saturday, Sunday, August 20th-22nd
This Is Your Home
Make your space feel perfect for you.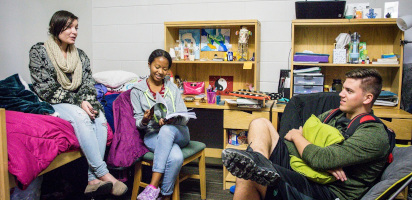 Various Room Types
Select from a wide variety of different room configurations.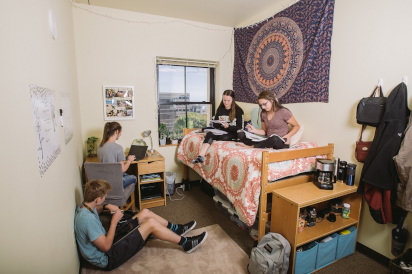 Build Community
Meet and connect with new friends and floor mates.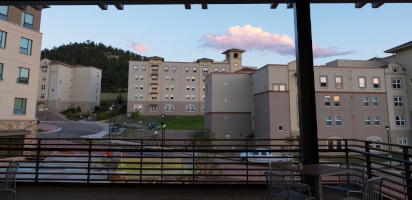 Apartment Living
Apartment style housing is available for students who are upper class or 21 year old or over.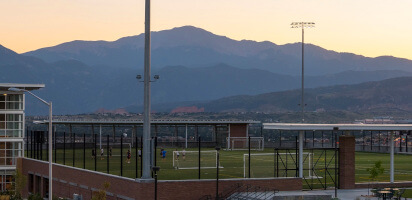 Incredible Views
Look out your window for gorgeous scenery in every direction.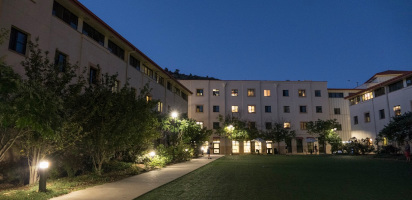 Open Space
Get outside and stay active on one of the many outdoor open spaces on campus.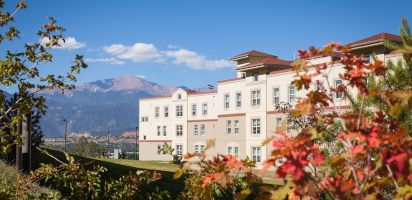 300 Days of Sunshine
Enjoy being outside during the many days of plentiful sunshine.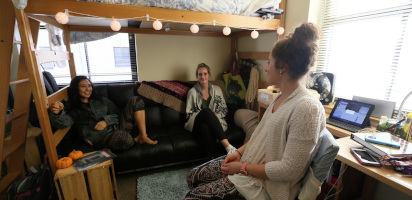 Stay Connected
Hang out with your friends and roommates between classes.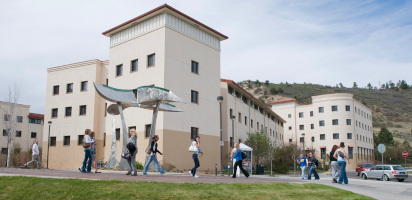 On Campus Living
All of our housing facilities are located on campus and are within walking distance to all academic buildings.
New and Current Resident Information
Why Students Like to Live at UCCS
Did you know that national research shows that students who live on campus excel more academically, and graduate faster than those who live off campus? Living on campus can provide a positive college transition and more successful academic and social experience. Enjoy the convenience of living minutes away from everything you'll need as a student at UCCS - from your classes and the University Center, to the Library and Recreation Center. Make friends with classmates throughout the village and have fun with exciting programs and campus activities organized exclusively for Housing Village residents!
On-campus Living Requirement
UCCS has an on-campus residency requirement for freshmen students admitted for fall and spring academic terms (excluding summer terms).  Freshmen who are under the age of 20 and have less than 30 hours completed college course work will be required to live in UCCS Residence Life and Housing's residence halls, unless they meet one of the exemption guidelines.  Colorado Residents of El Paso county may request to exempt from this residency requirement only if living with a parent/guardian; however, it is highly encouraged that all freshmen explore living on the UCCS campus for positive college transition and more successful academic social experience.
For additional information on the residency requirement, as well as to access the Exemption form, CLICK HERE.
Housing Contact Information
Summit Village:
(719) 255-6288 or (800) 990-UCCS ext. 6288
1010 Austin Bluffs Parkway, Colorado Springs, CO 80918
Village at Alpine Valley &
Alpine Village Apartments:
(719) 255-4042 or (800) 990-UCCS ext. 4042
4725 Clyde Way, Colorado Springs, CO 80918
(Either village may be contacted with questions or concerns)
Our Fax Number is: (719) 255-4326
Our Email Address is: housing@uccs.edu