Sustainable On-Campus Living
Residence Life is committed to supporting efforts to make UCCS sustainable. UCCS is committed to eliminating its energy use and greenhouse gas (GHG) emissions. By becoming a student at UCCS, you are now part of the mission. It is all about the choices you make because they have an effect on our campus community. In each of the Housing Facilities, there are waste containers as well as single stream recycling containers.
In Summit Village and the Village at Alpine Valley, the containers for both waste and recycling are located on each floor and are emptied every day of the workweek.
In Alpine Apartments (Shavano, Crestone, and Antero Houses), residents are responsible for emptying their room's recycling and waste and taking it to the containers that are located outside of the Crestone and Shavano Houses. Plastic grocery bags and large plastic bags are not recyclable and are to be put into waste containers.
Residence Life recommends that residents use compact fluorescent bulbs or LED bulbs for personal lamps as they consume less electricity than standard bulbs. These bulbs are also known to last longer than traditional bulbs. This recommendation applies to each Housing Facility.
In the Lodge and Roaring Fork dining facilities, residents must compost: 1) food that does not get consumed; and 2) compostable cups, straws, and napkins. The food collected from the compost will help create fertile soil for the greenhouse located on campus.
Many of our buildings have achieved LEED Gold certification, a designation outlined by the Environmental Protection Agency's criteria for energy efficiency. Copper, Eldora, La Plata, San Juan, and Cucharas Houses all meet this benchmark. In an effort to make all residence halls more sustainable, various retrofits have been equipped to the interior and exterior of the buildings:
High efficiency shower heads have been added to Summit Village. These shower heads out put 1.5 gallons per minute (gpm) - versus the 2.5 gpm of standard shower heads.
Hydration stations are installed in Copper, Eldora, La Plata, Cucharas, and San Juan to help eliminate plastic water bottle use on campus and plastic bottles from entering the landfills.
LED overhead lighting helps to conserve energy while also lasting longer than traditional incandescent bulbs.
Exterior rain gardens take advantage of rainfall and stormwater runoff to help nurture native plant selections.
Clyde's Sustainable Shower Secrets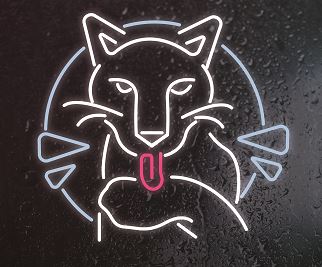 Make reaching your Shower Showdown pledge goals even easier with these tips and tricks from Clyde!
Shorten your shower.

Don't let the shower run too long before you step in.

It doesn't take long for the water to warm.

Or... simply keep the shower cold! It'll bolster your immunity, improve your circulation, increase your metabolism, and reduce/prevent muscle soreness.

Measure a 5-minute or 10-minute shower:

Check out our timed playlists created by your Naked Truth Mountain Lion champions! Spotify- The Naked Truth Champions!!!

Listen to a 5-minute song:

"The Last Time" by Taylor Swift ft. Gary Lightbody (4:58)

 "Somebody to Love" by Queen (4:55)

 "What's Up?" by 4 Non Blondes (4:55)

Use the handy suction timer from Colorado Springs Utilities (free to all Shower Showdown pledgees).

Set the timer on your phone or watch.

Sing the ABCs 10.5 times. Stop after M on the 11th time.

Count backward from 300, which can also be relaxing and meditative.

Turn the water temperature down a notch, slightly cooler than your current shower temperature.

If you share a bathroom with a roommate, consider taking back-to-back showers so no time is wasted waiting for the water to heat up again.

Transition gradually! Turn the temperature down for a small part of your shower one day, then a little more the next shower, and so on.

Remember that cold showers not only boost immunity and increase energy, but also moisturize your skin and reduce irritation!

Shower every other day.

​​​​​​Keep your pits and other bits clean with a quick wipe-down by the sink, using a wet washcloth.

Wash your hair no more than 4 days a week.

Without showering, you can still get your hair wet for easy styling – just use water from the sink. If you're showering, wet your hair without washing it to save water (and time!).

If your 'do is already done, use a shower cap to keep it dry.

Use dry shampoo (or baking soda!) to keep your hair looking clean.

Turn the water off while shampooing, shaving, and scrubbing.

Keep a bucket or small container in your shower to capture water that you can use to swish your razor clean while shaving. If you're not shaving, use it to water your plants.

Report leaks.

Check your showerhead to ensure that it's turned off completely.

Report leaks to UCCS Residential Life & Housing Services at Housing@uccs.edu or 719-255-4042.

Read more:
Your Choices Matter!
Now, what can you do to help?
Bet you can't take an 8-minute shower? Or 5? Prove us wrong and save water.
Don't let the water run while brushing your teeth or shaving.
Switch to LED light bulbs. They're energy efficient and you can choose the light color based on what room or activity you're using it for.
Turn off electrical equipment like your computer, tv, and lights when leaving the room. Using a power strip allows you to do this at once.
Use natural daylight instead of turning the lights on.
Look for the ENERGY STAR® certified sticker on any appliances you purchase.
Grab a blanket or bundle up in layers of clothes instead of turning up the heat.
Remember that the items you bring with you leave with you. Pack it in, Pack it out, Leave No Trace.
Going somewhere? Consider alternative modes of transportation like bike, bus, or carpool with a friend.
Spread the word! Knowledge is power. By letting your friends know what they can do, all of us will work together to help make UCCS more sustainable.
Want to get more involved in sustainability on campus? Visit the Office of Sustainability to find out more.